ABY Switch Pedal Guitar Effect – Top Pick
MOOER ABY MKII Channel Switch Guitar Effect Pedal True Bypass Full Metal Shell
2 new from £44.50

as of 9th April 2021 6:27 pm ⓘ
Features
The comprehensive channel switch pedal, can switch the one way signal to two different outputs, applicable for the circuit of instrument,amplifier, speaker (be sure to use speaker cable) and pedalboard.
The design of mode-choosing switch enables A, B channels transfer from respectively to simultaneously.
In both modes, ABY can be used in both positive and negative directions,the signal path can flow from A/B to Y, or from Y to A/B.
With true bypass footswitch and LED indicator light; Can work without power supply (LED will not light up).
Micro size and full metal shell, portable and durable.
More ABY Switch Pedal Guitar Effect Models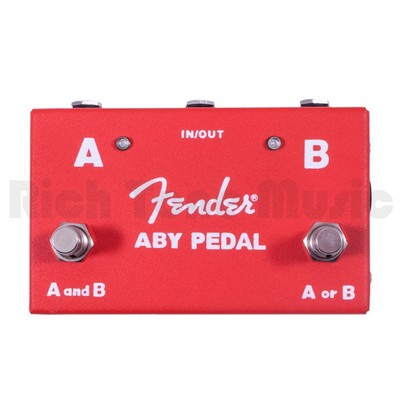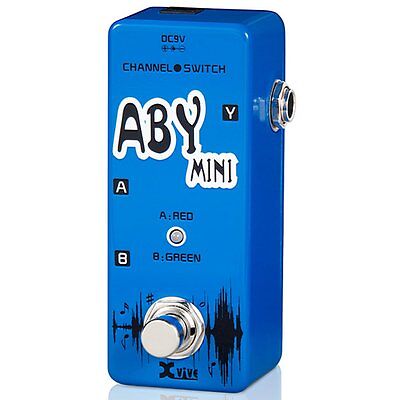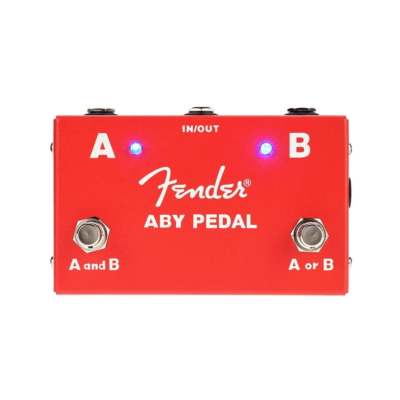 £44.50
in stock
2 new from £44.50
as of 9th April 2021 6:27 pm ⓘ
£45.00
in stock
as of 9th April 2021 6:27 pm ⓘ
Guitar Effect Pedal Explained – ABY Switch Pedal – Guitar Effect
Here we will explain the basic function of a ABY Switch Pedal Guitar Effect. An ABY Amplifier Switch pedal is used to divert the signal from the guitar to two separate paths. For instance it could be used to direct the guitar to two different guitar amplifiers or to two different guitar effect pedal loops.
There are many different types of ABY switch pedals and they can offer various things to the user therefore it is best to read the description before buying to ensure it will do as you require. Review the range of ABY Switch Effect Pedal below plus take a look at the boutique aby switching pedals that are made to a higher specification.
More Types of Guitar Effect Pedals
Want to try something different than a ABY Switch Pedal Guitar Effect? On the Guitar Effect Pedal UK we have created a separate page that lists all of the different types of guitar effect pedal. If you know the type of stomp box you require for your pedal-board then check the link in the main menu for "TYPE OF EFFECT". Visit the page if you know what type of effect your looking for. For instance you may be looking for a new chorus pedal for you pedal board. Look up chorus in the list below and you will be taken to a page listing all the different chorus pedals that are available from different manufacturers.
The latest Guitar Effect Pedal and Stomp Box Models
We are adding new guitar effect pedal models, including video reviews of newly released products nearly every day. Bookmark the site or join the mailing list to keep up to date with latest guitar stomp box product releases. As they are launched we are adding them. If you see a new guitar effect pedal and want us to add it to the site then let us know by using the contact form in the main menu. Below are the latest guitar effect pedal designs. Us the link in the main menu for the latest price reductions on the Savings page.
More Guitar Gear at yumagold.co.uk
Our other guitar pedal review website at www.yumagold.co.uk has been created for guitarists and other musicians to review and buy all types of guitar and musical instrument gear, at the best prices currently on offer from various suppliers around the world. By accessing different online retail stores and collecting the prices together on one page it is possible to generate a list that shows the biggest savings on guitar pedals and other guitar gear including guitar amps, speakers, valves, tubes, stomp boxes and much more.
You will be surprised when you see the range of prices available but also the top quality guitar brands that are selling gear at prices up to 50% off. There are lots of guitar related products including amplifiers, stomp boxes, speaker cabinets, technical guides, and lots more. All of the products are displayed in a way to allow you to select the most suitable for your guitar rig set up.